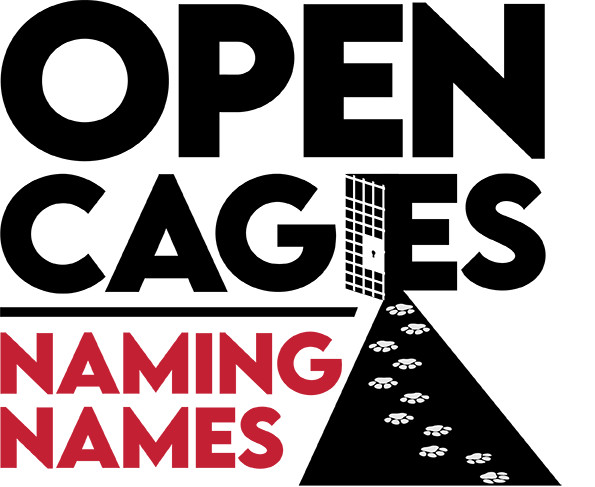 Welcome to Open Cages, Naming Names, a campaign putting the animal testing industry on blast!
Since 2010, Beagle Freedom Project has rescued thousands of animals from laboratories across the US and around the globe. We made a promise that when the world was ready to hear the evidence we've collected against these horrific facilities, we would release our findings—and that time is now.
With a comprehensive campaign in place, Open Cages, Naming Names works towards closing animal testing facilities—one at a time, once and for all. Our first target was Envigo's notoriously cruel facility in Cumberland, VA. Following a hard-fought campaign by BFP and other organizations, Envigo announced their closure in June!
Deep in the Cambridgeshire countryside, hidden from prying eyes and surrounded by a high barbed wire fence is MBR Acres, a Beagle breeding facility, where Beagles are bred and sold to animal testing laboratories in the UK and Ireland and where most of the beagles will be dead within 6 months, never having experienced fresh air or walking on grass, simple things, that all dogs should be able to enjoy. Instead, they will live their life in a barren cage, no bed, no hugs, no love, surrounded and living in their own faeces and used as test models.
MBR, or Marshall Bio Resources a US owned company, has been 'supplying animals for laboratory testing' for over 75 years. Approximately 2,000 beagle puppies are bred at MBR Acres in Huntingdon UK every year for sale to labs like Sequani in Herefordshire, LabCorp in Huntingdon and Harrogate and Charles River in Ireland and Scotland.
Mia has found her forever fairytale home with The Duke & Duchess of Sussex!
Earlier this month, the royal couple visited BFP to adopt a pup! The Duchess expressed that she's long supported BFP and wanted to give a loving home to an Envigo survivor, preferably an older dog in need. After playing with sweet Momma Mia, they knew she was the one! Click below to read all about it in the Los Angeles Times.
Introducing Mia and her 8 puppies, free at last from Envigo!
Mia spent her entire life in a cage at Envigo, being forced to breed litter after litter for laboratories. Her puppies were destined for the same fate or to be sent to research facilities as test subjects. Mia is now a senior who will need medical care for arthritis and a mass under her chin. But we're so happy that she is finally free to be a dog, and her sweet puppies will never have to set foot inside a lab!
This family of 9 came from a crowded shelter that reached out for assistance through BFP's Shelter Safeguard program, which helps shelters rehome lab testing survivors. Unfortunately, as Envigo's 4,000 beagles continue to be dispersed to shelters across the country, a tragic trickle-down effect is occurring in which other adoptable dogs are being killed to make room. This is yet another reason animal testing must end! BFP encourages any shelter in this difficult position to reach out for support.
Shelters and adopters can also download our Envigo Care Guide for expert advice on caring for these special-needs animals.
Donate to help us care for more families to come!
ENVIGO HAS CLOSED—NOW LET'S FREE THE BEAGLES!
On June 13, 2022, Envigo announced they are closing! Thank you for making this happen with your letters, phone calls, emails, petition signatures, donations, and so much more. Now, we are moving quickly to get the beagles into our safe and loving arms. Please help us as we continue our efforts to make sure every last beagle is safe and sound.
Prior to and following our campaign's historic victory, we conducted extensive outreach to all stakeholders involved in the fate of these dogs, including the U.S. Department of Justice, Envigo leadership, the USDA, multiple members of Congress, and animal shelters and advocacy groups across the country. BFP has over a decade of expertise in rehabilitating and rehoming animals used in research labs, and we are ready to assist with finding forever families for these dogs.
Above all, after everything these animals have endured, our focus is on ensuring they are placed in the right environment with patient caregivers who give them time to heal, build trust, and discover the joy of being a dog.
To that end, we have distributed educational materials to shelters that have received beagles from Envigo on what to expect when caring for a special-needs animal from such a unique environment. We've also sent guidance specifically for fosters and adopters on navigating the behavioral challenges common among testing survivors to help prevent these dogs from being surrendered back to a shelter.
BFP has been providing this type of guidance for many years as part of our Shelter Safeguard program, in which shelters and rescues that notice a laboratory tattoo or ear tag on an animal are encouraged to contact us for assistance.
Looking towards a future without animal testing
Labs like Envigo will continue to harm innocent animals if policy is not created to stop them! BFP is diligently working to end animal testing by advocating for better legislation while we continue to rescue animals who come into harm's way.
The FDA Modernization Act of 2021 (H.R. 2565 and S. 2952) would eliminate the FDA's animal testing requirement, enabling researchers to use the best scientific methods available. We're happy to say the House of Representatives passed this bill on June 9, but we still need your help to get it passed in the Senate and signed into law. This bill would benefit everyone by helping to:
Save millions of animals
Cut red tape
Decrease drug development time
Reduce drug prices
Find new cures for diseases, saving human lives
Sign our petition today to END the needless animal suffering caused by the FDA's outdated requirements. Together, we can move one step closer to a world without animal testing!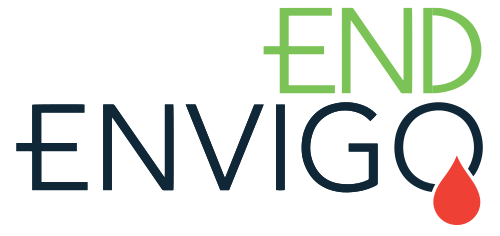 Intentionally starving nursing mothers and puppies for no scientific purpose, killing dogs without anesthesia, worms, maggots, spiders and filth in the food, dangerous conditions allowing puppies to fall and get caught under cages and die…. These are just a few of the violations that have occurred at the Cumberland, VA Envigo facility where the USDA has YET TO REVOKE ITS LICENSE!

You helped END ENVIGO! Now…. LET'S GET THE BEAGLES!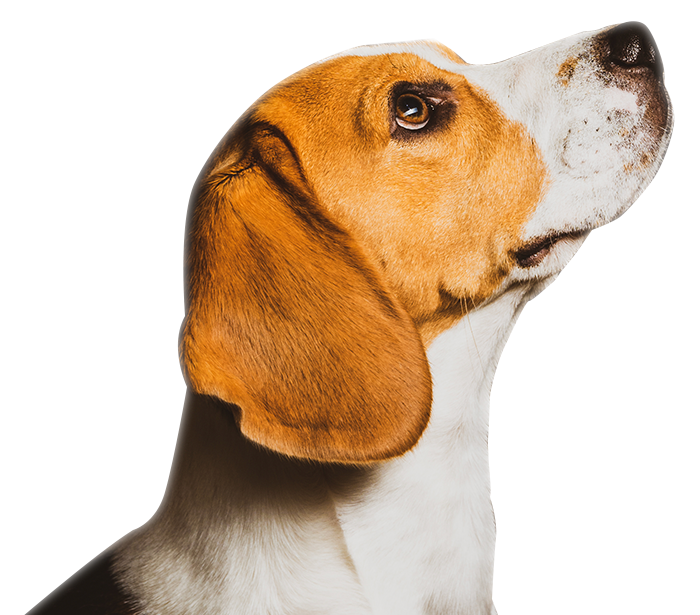 On June 13th, Envigo announced the closure of its two Virginia facilities! The horrific Cumberland facility was the subject of undercover investigations and countless USDA inspection reports citing extreme violations of the Animal Welfare Act is finally HISTORY, following months of intense public pressure and a lawsuit from the US Department of Justice. THANK YOU to everyone who helped make this happen by signing our letters and petitions, sharing social posts, donating, and otherwise supporting this fight—this would not have happened without you!
While we are celebrating that thousands of dogs will be freed from Envigo's filthy cages and horrors, one BIG question remains—WHERE will the dogs go? BFP is working diligently to be part of the rehoming process for these special-needs dogs who require rehabilitation and extra-loving care ….We will keep you updated as we have more information.
Although the closure of the Virginia Envigo locations as well as 2 others (Haslett, MI and Boyertown, PA) are huge steps forward, the cruelty continues at Inotiv, Envigo's parent company. We will continue to monitor Inotiv, including its notorious facility in Indiana.
We need your help!
Please donate to help us continue this critical work
While the USDA continues to do nothing, the US Department of Justice filed a lawsuit against Envigo that only asked the Virginia court to address Envigo's horrific violations and order them to stop breaking the law instead of pushing for the greatest penalties. Judge Norman K. Moon immediately issued a temporary restraining order that temporarily halted Envigo from the breeding and selling of beagles until they complied with fixing specific violations. He even delivered a scathing reprimand in his ruling, including these highlights:
Even though Federal officials seized some severely sick dogs, in his ruling, Judge Moon commented that "… many more beagles still face inadequate food and water, veterinary care, and the other torturous conditions described". But we want to know – where did these beagles go? Are they receiving the intense physical and mental care they so desperately need because of the torture and cruelty they have endured?

THIS FIGHT IS NOT OVER AS THIS IS ONLY TEMPORARY! Together, we'll continue making our voices heard for the dogs still trapped and suffering at Envigo. Please sign our letter urging the USDA to immediately shut down Envigo FOR GOOD and release ALL the dogs to BFP.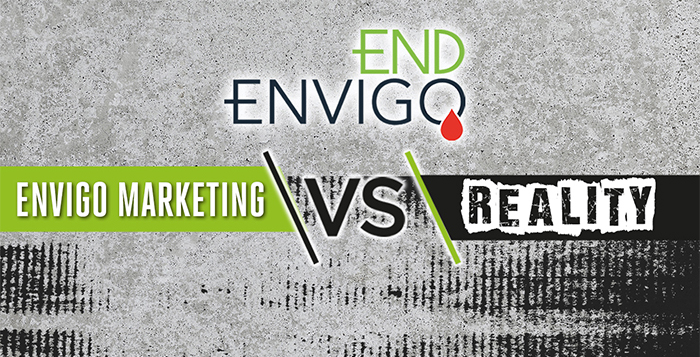 Right now, there are 5,000 dogs trapped and suffering at Envigo's breeding and testing facility in Cumberland, VA.

While these dogs endure unimaginable cruelty, Envigo, an Inotiv company, continues to spin a web of lies with manipulative messaging that deceives the public—so we're setting the record straight!

Envigo wants you to think that they take monitoring the health of their dogs very seriously.

But the TRUTH is… Envigo has had repeat violations for neglecting sick or injured dogs and failing to provide even basic veterinary care, resulting in hundreds of painful deaths.
Envigo wants you to think that they provide the best possible environment for their dogs.

But the TRUTH is… Envigo has had repeat violations for filthy, feces-covered cages crawling with insects, dangerous flooring, and corpses left to decay among the other dogs.
Envigo wants you to think that their dogs have access to nutritious food.

But the TRUTH is… Envigo has had repeat violations for rotten, maggot-filled food and moldy, hard-to-reach feeders, resulting in fighting and some dogs going hungry.
Envigo wants you to think that they invested more than $3M to fund new outdoor play areas.

But the TRUTH is… Envigo was cited for having severe structural damage in most of the enclosures, as well as piles of feces so high that dogs couldn't access their food or water, let alone the outdoors, without possible injury.
Tell Envigo you see through their lies and won't stand for their deceit and abuse. Urge the USDA to shut them down immediately and release the dogs to BFP for adoption into a loving family!