Robert Cogswell
Director of UK and European Affairs, BFP Europe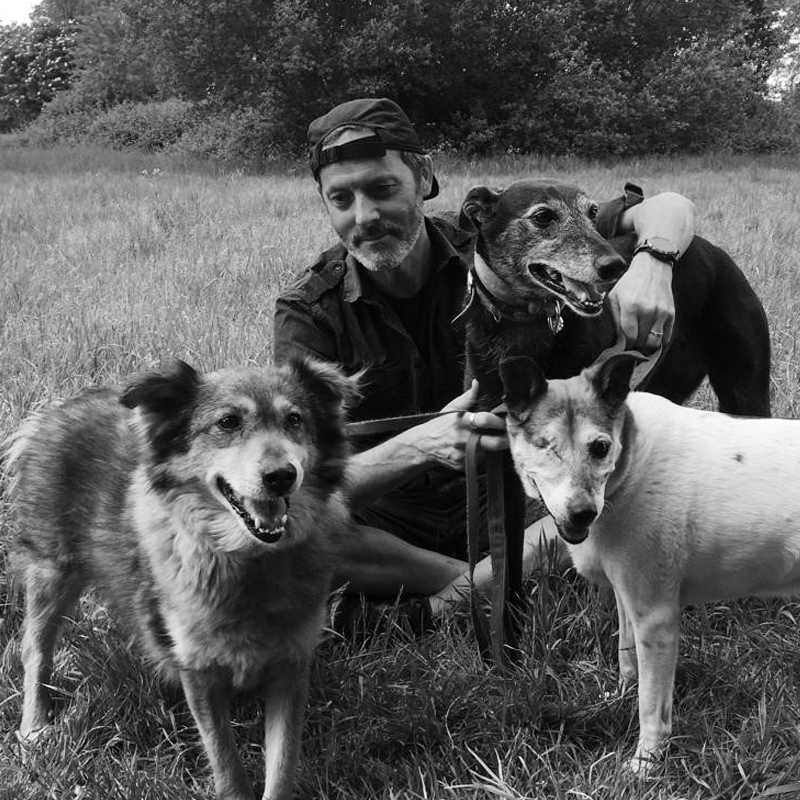 Born in South London in 1965, Robert Cogswell has campaigned for the rights of animals for nearly 40 years. His journey started in 1983 when he was first made aware of the plight of animals in testing laboratories in the UK and since then he has worked in the field of animal protection both in leadership and in freelance roles working with organisations to promote a kinder world where animals are not just seen as objects or possessions but sentient creatures that deserve respect and protection.
In the 80's and 90's Robert was directly involved in animal rescue work in Inner city areas in London, working closely with rescue groups in South London to infiltrate and combat dog fighting gangs on housing estates.
In the late 90's Robert took over as editor of the magazine Arkangel, which at the time was catering to an animal rights market and transformed it into a professional looking magazine giving it greater accessibility to a non-animal rights readership. Robert believes in the importance of breaking down the popular stereotypes that are held by the public about animal rights campaigners and believes it is vital that people will be convinced by the facts and studies that widely exist about why animal testing is not an accurate science, using argument through debate and reasoning rather than forced opinions.
In the early 2000's Robert Co-Founded the group Stop Primate Experiments in Cambridge [SPEAC] to campaign against Cambridge Universities plans to build Europe's largest Primate Laboratory. After a short successful campaign where Cambridge University withdrew their plans, Robert Co-Founded the group SPEAK which campaigned against Oxford University building a new animal testing facility.
In 2007 Robert took on the role as Senior Campaigner in the London office of People for the Ethical Treatment of animals [PETA]. His focus and remit were on the Burberry anti-fur campaign as well as being the main organiser for the 'Running of the Nudes' event in Pamplona, Spain – an event that required a high level of organisation to enlist the support of hundreds of volunteers to travel across Europe and join PETA in the campaign to end bullfighting.
In 2008 Robert joined an international animal protection organisation as its Investigations Manager where he set up an effective investigations dept with a focus on covert camera placement as well as planning Investigations and managing Field Officers in deep cover operations around the world.
Robert has conducted a number of successful investigations most notably a year-long investigation against Bobby Roberts Circus culminating in the removal and relocation of Anne the elephant being sent to retirement at Longleat Safari Park and the successful prosecution of Bobby Roberts, the circus owner for her abuse and mistreatment. This investigation received extensive media coverage including a campaign by the Daily Mail which resulted in a special fund for Anne, raising half a million pounds to help with her transfer and her retirement.
His remit as Investigations Manager involved researching potential investigations and campaigns based around pharmaceutical, food, clothing, and entertainment industries where animals are most exploited and abused. Robert was tasked with recruiting and managing people to act as field officers, whilst working closely with them while they undertook deep cover work often in dangerous situations.
An example of this was a planned operation that involved creating a cover story where field officers from Peru and Colombia were to pose as potential buyers and therefore be able to gain entry into primate breeding establishments in the Caribbean, Mauritius, Indonesia, Vietnam, Cambodia, Spain, and China. His role often involved travelling with the field officers and managing them on the ground in the countries they were working in, to ensure they were safe and well briefed on the required outcome of the investigation.
As well as managing field officers, Robert undertook many investigations himself, and he specialised in covert camera placement, placing small cameras inside establishments where the chances of capturing animals being abused are high.
Robert's work to protect animals has seen him travel to many countries worldwide including Colombia, Vietnam, Mauritius, Spain, Denmark, Ireland, Poland, Holland, and Belgium.
Robert is currently heading the UK operations for Beagle Freedom Project.
Shannon Keith
Founder and president of Beagle Freedom Project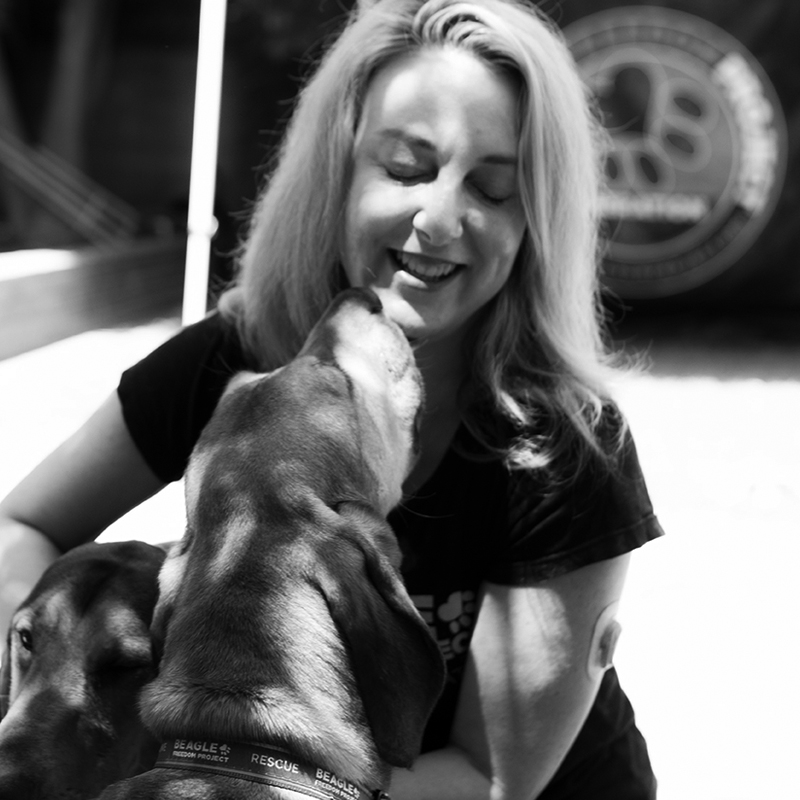 Shannon Keith is an activist attorney, professor, multi-award-winning filmmaker and the founder and president of the non-profit organization, Beagle Freedom Project (BFP). Shannon formed BFP in 2010, a non-profit rescue and advocacy organization, in order to rescue animals from testing, advocate for an end to testing and ultimately legislate for it.
As an attorney, Shannon has challenged the archaic law that animals are considered property. She brings her activism to the courtroom, making sure to change the language and culture of how we view and treat animals, by using language encouraging companionship rather than ownership, and thereby advancing the concept that animals are sentient beings deserving of legal recognition beyond that of an inanimate object. Her cases resulted in several lower court opinions awarding damages for the emotional distress of animals, thereby recognizing they were deserving of legal recognition.
Shannon has also taught several Animal Law courses in law schools across the country and has been a frequent guest speaker on animal law in over a dozen schools including UCLA and USC.
As a filmmaker, she focuses on stopping the problem at its roots through educational documentaries and has won several awards for her groundbreaking films exposing animal cruelty. Her first documentary, "Behind the Mask," explores the underground world of those activists who break the law to save animals. "Skin Trade," her second documentary, exposes the cruelty, fraud and deception in the fur industry. Her third documentary, "Sanctuary," delves into the world of primates exploited for the exotic "pet trade," entertainment and testing, and ultimately ending in sanctuaries. Her first two films garnered several awards including best documentary feature at festivals nationally and internationally.
Since 2010, Beagle Freedom Project has rescued over 3,000 animals from laboratories, where they were experimented on for cosmetics, products, pharmaceuticals, medical devices and sick scientific curiosities. These animals would have been otherwise killed after the experiments ended, but BFP, with its inventive campaigns, secures the releases of these animals, finds them loving homes and educates the public about the fraudulent practices of animal testing via these incredible ambassadors.
Shannon lives in Los Angeles, California, with her dogs Gracie Mae, a Pitbull, Maya, a Great Dane, both rescued from shelters, a rescued cat, Faith, a rescued turtle and tortoise.