Shannon Keith
Founder and president of Beagle Freedom Project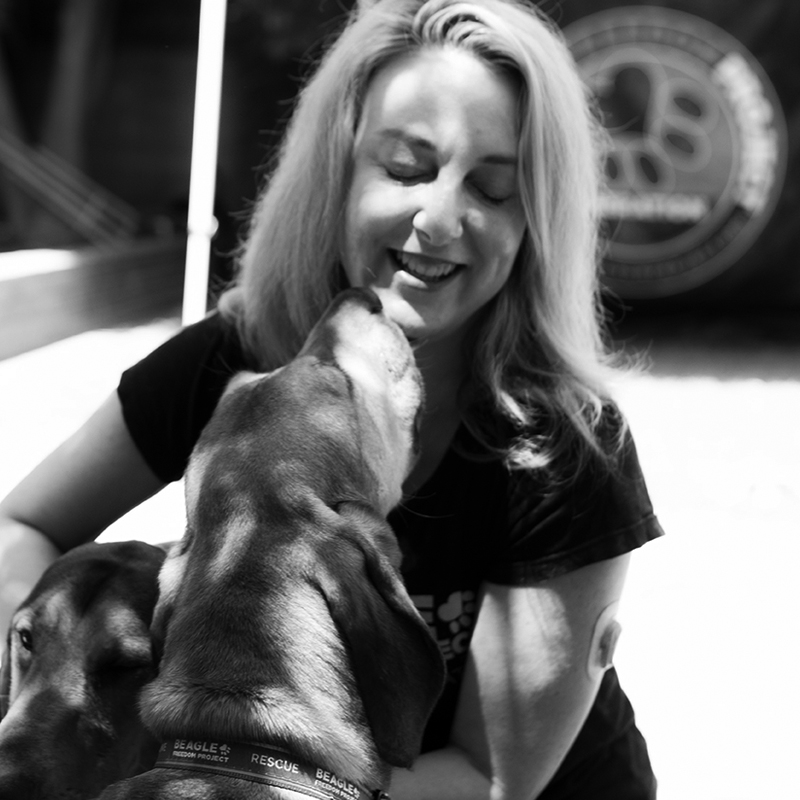 Shannon Keith is an activist attorney, professor, multi-award-winning filmmaker and the founder and president of the non-profit organization, Beagle Freedom Project (BFP). Shannon formed BFP in 2010, a non-profit rescue and advocacy organization, in order to rescue animals from testing, advocate for an end to testing and ultimately legislate for it.
As an attorney, Shannon has challenged the archaic law that animals are considered property. She brings her activism to the courtroom, making sure to change the language and culture of how we view and treat animals, by using language encouraging companionship rather than ownership, and thereby advancing the concept that animals are sentient beings deserving of legal recognition beyond that of an inanimate object. Her cases resulted in several lower court opinions awarding damages for the emotional distress of animals, thereby recognizing they were deserving of legal recognition.
Shannon has also taught several Animal Law courses in law schools across the country and has been a frequent guest speaker on animal law in over a dozen schools including UCLA and USC.
As a filmmaker, she focuses on stopping the problem at its roots through educational documentaries and has won several awards for her groundbreaking films exposing animal cruelty. Her first documentary, "Behind the Mask," explores the underground world of those activists who break the law to save animals. "Skin Trade," her second documentary, exposes the cruelty, fraud and deception in the fur industry. Her third documentary, "Sanctuary," delves into the world of primates exploited for the exotic "pet trade," entertainment and testing, and ultimately ending in sanctuaries. Her first two films garnered several awards including best documentary feature at festivals nationally and internationally.
Since 2010, Beagle Freedom Project has rescued over 3,000 animals from laboratories, where they were experimented on for cosmetics, products, pharmaceuticals, medical devices and sick scientific curiosities. These animals would have been otherwise killed after the experiments ended, but BFP, with its inventive campaigns, secures the releases of these animals, finds them loving homes and educates the public about the fraudulent practices of animal testing via these incredible ambassadors.
Shannon lives in Los Angeles, California, with her dogs Gracie Mae, a Pitbull, Maya, a Great Dane, both rescued from shelters, a rescued cat, Faith, a rescued turtle and tortoise.