Name: Mr. Darcy
Breed: Black Domestic Medium Hair
Gender: Male
Age: 4 Weeks Old
Location: Los Angeles Area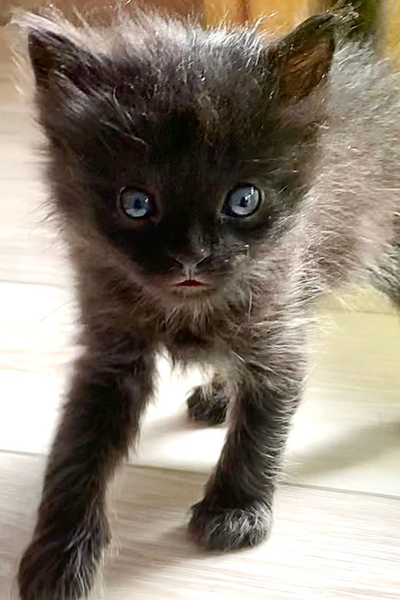 It is a truth universally acknowledged that any kitten in posession of considerable adorableness must be in want of a home.
That kitten is Mr. Darcy.
Mr. Darcy and his three siblings were found by a kind Beagle Freedom Project supporter in an industrial area of Los Angeles. Mr. Darcy, Lilibet, Bennett, and Fitz had been orphaned in an area frequented by semi-trucks, and at just four weeks old, the Pride and Prejudice bunch didn't stand a chance! One of the kittens was injured, and once in BFP's care, all four were immediately taken to the vet. All four kittens are about four weeks old, 12 ounces (and growing!), and have since gotten a clean bill of health.
True to his name, Mr. Darcy is independent, striking, and a wealth of cuteness. He's still learning about the world, and would love a family to call his very own!