Name: Fitz
Breed: Domestic Medium Hair Brown Tabby
Gender: Male
Age: 4 Weeks Old
Location: Los Angeles Area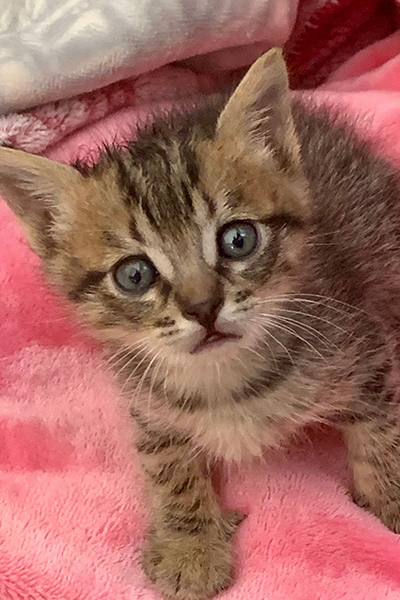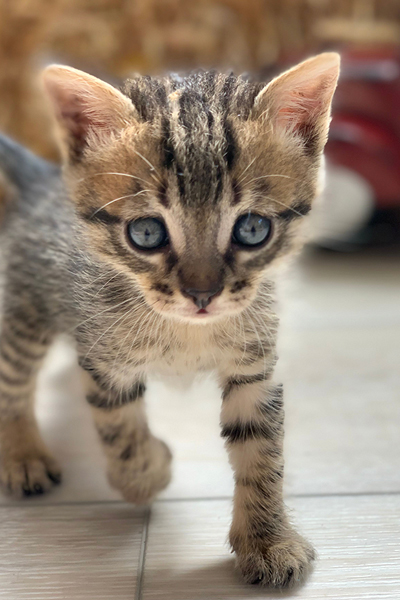 Meet Fitz!
Fitz and his three siblings were found by a kind Beagle Freedom Project supporter in an industrial area of Los Angeles. Fitz, Mr. Darcy, Lilibet, and Bennett had been orphaned in an area frequented by semi-trucks, and at just four weeks old, the Pride and Prejudice bunch didn't stand a chance! One of the kittens was injured, and once in BFP's care, all four were immediately taken to the vet. All four kittens are about four weeks old, 12 ounces (and growing!), and have since gotten a clean bill of health.
Fitz is sweet and mischievous and loves all his siblings.