An Open Letter to UK Laboratories & Lab dog Breeder
Animal-loving celebrities Will Young, Graham Norton and Deborah Meaden are among 40 celebrities who have sent an Open Letter to British Laboratories and the UK's only laboratory dog breeder MBR Acres asking them to give their lab dogs a second chance at life.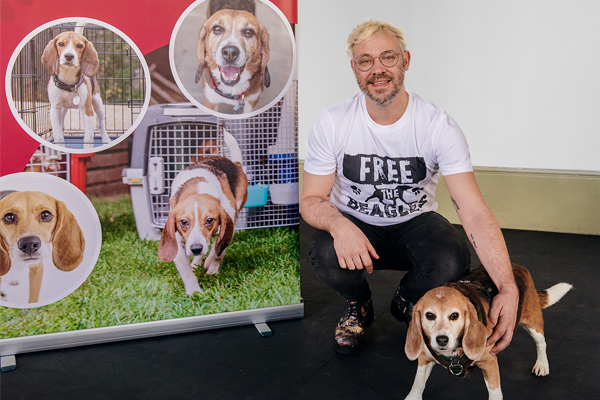 Deep in the Cambridgeshire countryside, hidden from prying eyes and surrounded by a high barbed wire fence is MBR Acres, a Beagle breeding facility, where Beagles are bred and sold to animal testing laboratories in the UK and Ireland and where most of the beagles will be dead within 6 months, never having experienced fresh air or walking on grass, simple things, that all dogs should be able to enjoy. Instead, they will live their life in a barren cage, no bed, no hugs, no love, surrounded and living in their own faeces and used as test models.
Mia has found her forever fairytale home with The Duke & Duchess of Sussex!
Earlier this month, the royal couple visited BFP to adopt a pup! The Duchess expressed that she's long supported BFP and wanted to give a loving home to an Envigo survivor, preferably an older dog in need. After playing with sweet Momma Mia, they knew she was the one! Click below to read all about it in the Los Angeles Times.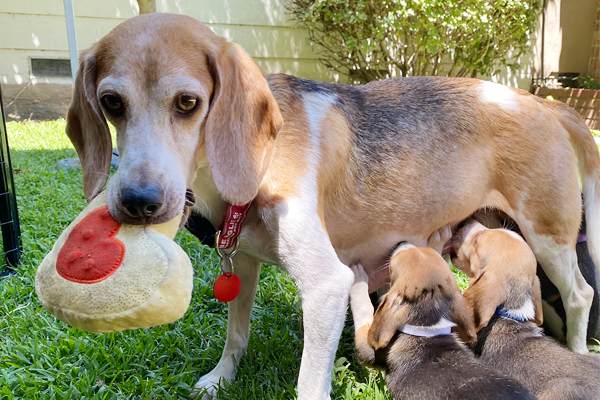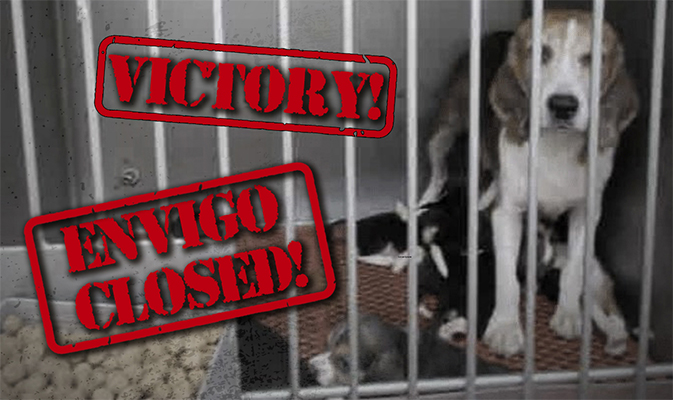 Helping every Envigo dog find the best home possible
Since Envigo closed in June, BFP has been helping shelters across the country find loving homes for the 4,000 beagles released through our Shelter Safeguard program. As the leading expert in rehabilitating and rehoming lab testing survivors, we've also distributed our Envigo Care Guide to help others care for these special-needs dogs. If you're a shelter in need of support, we're here to help! Get in touch.
Our Mission
EDUCATE. LEGISLATE. LIBERATE.
Beagle Freedom Project is the world's leading organisation for rescuing and rehoming animals used in experimental research. Since 2010, we have liberated thousands of animals while working to end their abuse through education, advocacy, and legislation. Now we have set up operations in the UK and will soon be moving into Europe. Join us and together, we can consign animal testing to the history books where it belongs.
"

Our mission is to help animals suffering in captivity
and give them a chance at freedom.

"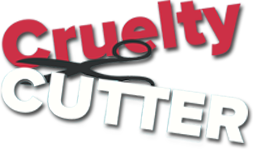 Cruelty-Cutter makes it easy to shop cruelty-free!
BFP's free app allows you to scan a product's barcode to see if it's tested on animals and search a directory for thousands of cruelty-free alternatives. Cruelty-Cutter is the #1 cruelty-free shopping resource because it's easy to use! Get it today from your app store.
Dogs in the Dark
BFP's exposé of the dog meat trade
In 2021, BFP documented our rescue of over a dozen dogs destined to be tortured and slaughtered in the dog meat trade overseas. Learn more about this dark industry and how we can end it!
Latest News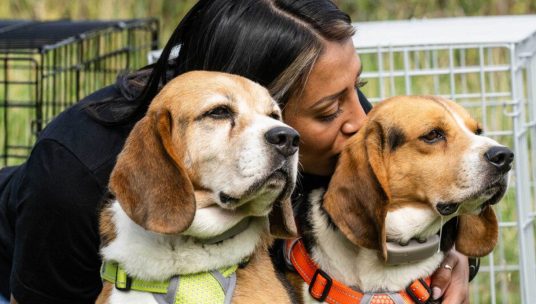 There are seven beagles all together, named after British rock stars: Jonesy, Davey, Ringo, Elton, Freddie, Olivia and Birdie.
Read more