Name: Waylon
Breed: Beagle
Gender: Male
Age: 4 1/2 Years Old
Location: Los Angeles, CA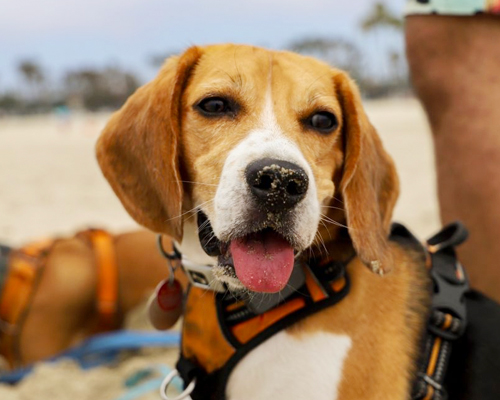 Hi, it's me Waylon.
A bit about me! I'm a laboratory testing survivor and I've been free for a couple of years now. I've adjusted pretty well for the most part but sometimes I still get scared and upset. I'm really good at taking cues from humans and I'm hoping to find a person who has the time to really take care of me and keep on top of telling me what is right and what is wrong behavior because sometimes I get a little mixed up.
I really like other dogs even though sometimes I get a little mad at them when I get scared. The lab life still haunts me a bit but I know that when I get into the right family full of love and patience, I'll do just fine! I like to be sweet and like to be nuzzled and cared for.