Name: Waffles
Breed: Beagle
Gender: Male
Age: 4 Years Old
Location: Los Angeles Area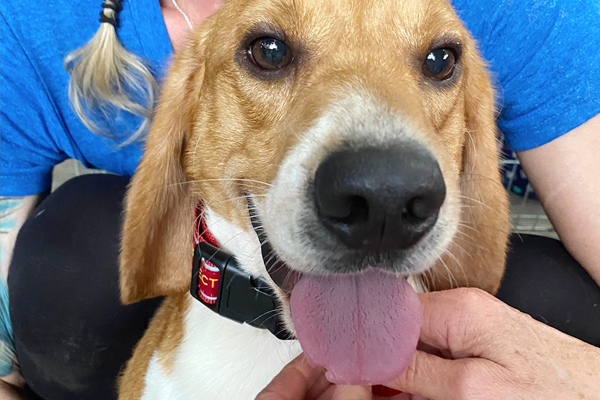 Hi! Hi! Good morning!
My name is Waffles, and wherever you are, that's where I want to be. Other people? Other dogs? I'd love to meet them!
You see, I've never had a family to call my own before. I lived my life behind a cage door, where I spent every waking moment in a constant state of fear and anxiety. I was kept in an animal testing facility–but I never belonged there. The kind people that freed me tell me I'll never go back there again, and that they'll find me a home where I will always be loved.
Could that be with you?