Name: Tommy
Breed: Beagle
Gender: Male
Age: 9 Years Old
Location: Los Angeles Area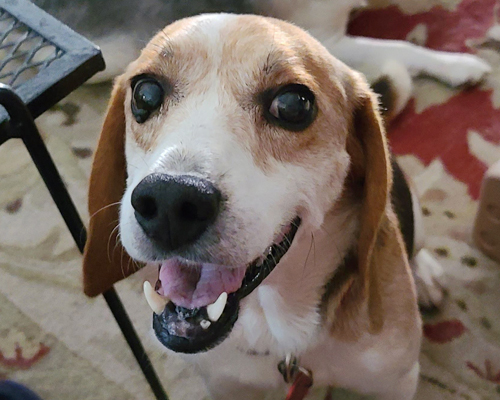 You can call me Tommy!
9 years. 9 years I looked through the same bars, living on that cold, metal cage floor. I didn't know anything but cold touches and always feeling sick. I never knew love… I mean I always dreamt of what it would feel like to be a part of a family, but I never experienced it first-hand.
I was just starting to lose hope and then one day, everything changed within a matter of days! I went from living in a cage to running around a sunny backyard with people who were excited to see me. I was a little nervous at first, but it didn't take me long to realize that there was good in the world! I can't wait to see what all this new life has in store for me and I'm even more excited to experience it with a family to call my own!
To do list:
· Get all the belly rubs and ear scratches imaginable!
· Learn to play with squeaky toys (I hear they're a lot of fun)!
· Find someone to love with all my heart