Name: Tiger
Breed: Beagle
Gender: Male
Age: 4 Years Old
Location: Los Angeles Area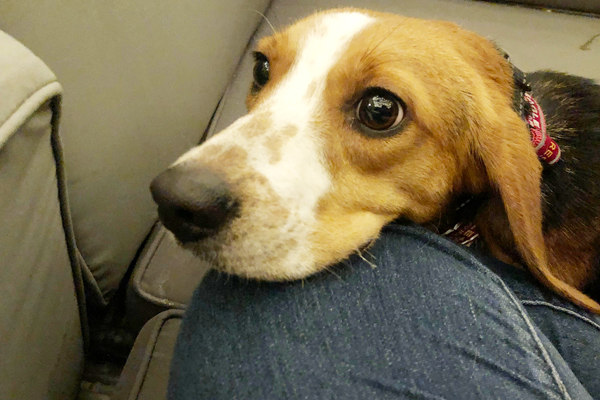 Meet Tiger.
Tiger was just rescued from an animal testing laboratory, where he knew nothing but pain and fear. He's about 4 years old. He's still a little shy, but we're working on gaining his trust and gently pulling him out of his shell. Right now he feels safest in the car, where he'll curl into a ball and fall asleep to the gentle sounds of the road. When he trusts you, he'll put his head on your knee and look up at you with the widest eyes, as if he can't believe he's finally free of pain, and no one will want to hurt him ever again.
Tiger would be happiest with another gentle dog in the home to help him become his best dog self. He has a lot of missed years to make up on, and a lot of love to give, and with the right home, he'll blossom in no time.