Name: Taylor
Breed: Beagle
Gender: Female
Age: 10 Years Old
Location: Los Angeles Area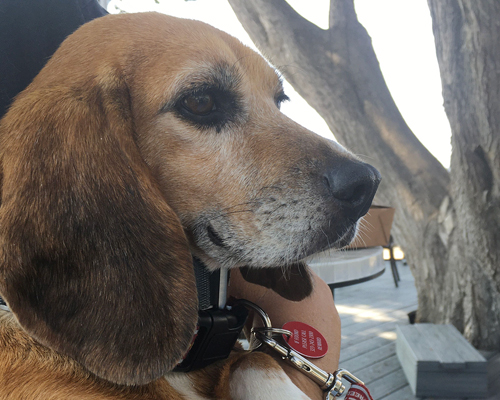 My name's Taylor!
A decade. Ten years. That's how long I was locked inside a laboratory testing facility. I'm not going to lie, there were some days I had lost all hope… it was that hard. But luckily, I had more hopeful days than not! I was waiting for that cage door to open for the last time, and believe it or not, it did!
I may be up there in age, but boy am I ready for this new life! I'm 10 years young! I've got so much to still do, so much to learn, and so many new adventures to go on! I've already found some new friends I like to play with and who help show me the ropes. They've even told me they love me! Who knew?! I didn't know I was capable of being loved… but it sure does feel good! I'm just a 10-year-old puppy hoping to find her forever home and for someone to help me learn all things dog. I've already got the whole cuddling thing down by the way!