Name: Sky (nka Lily)
Breed: Husky Mix
Gender: Female
Age: 3 months old
Location: Los Angeles, CA

Adopter Update:
Lily is amazing. We absolutely love her. I don't know if you recall, we were worried about bringing her in with our senior beagle, Cooper, but honestly it was the best thing ever. I have to say he didn't care for her too much at the beginning but she's totally grown on him and I think she keeps him going. Don't get me wrong, she's work…so much energy but she's growing up! She's so incredibly smart and is super food driven so training has been going well. She definitely is my husband's little girl…and she knows it!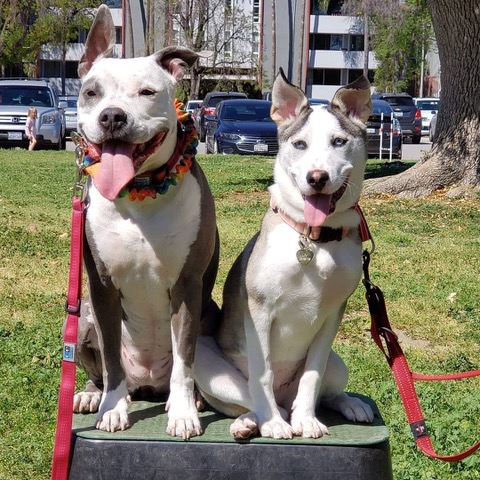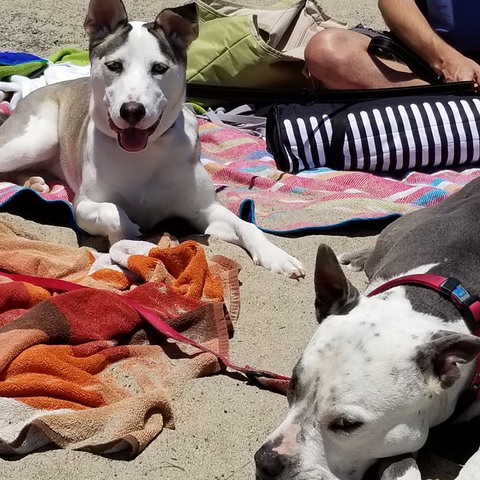 Sky was found as a stray in Los Angeles and taken to the South LA animal shelter where she was on the list to be euthanized. At just 3 months old, she had already developed a problem with her leg that forced a limp but that didn't stop her from playing and being a happy puppy! She is extremely loving and loves to play – especially with toys! Sky is also incredibly smart and listens so well. She is already potty trained, knows how to sit, and is even learning "paw!"