Name: Sherie
Breed: Beagle
Gender: Female
Age: 8 Years Old
Location: Los Angeles Area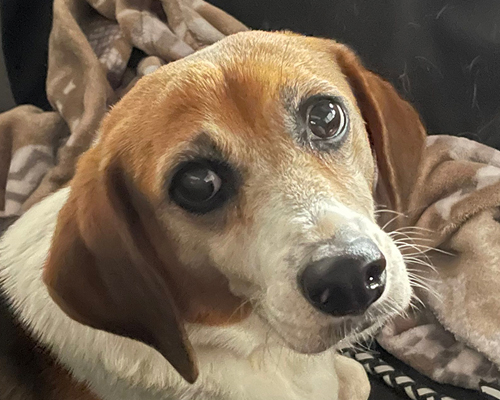 Howdy! I'm Sherie,
Can you believe I'm 8 years old and I just now have a family to call my own? Some of you may not know, but I've spent my entire life in a laboratory testing facility. All I ever knew was a cold, metal floor. I saw some unimaginable things. I was in a constant state of terror and never knew what was going to happen to me next. I was losing all hope…
Then one day, a few short weeks ago, my life changed forever. My cage door opened for the last time! It took 8 years to experience freedom, but boy was it worth the wait! I'm having the best time! I'm learning what it's like to be a dog, to have my own bed, and to have someone love and care for me! I also have a sister to teach me all things dog and to share a bed (or a couch) with! I'm so grateful for everything little thing these last few weeks and if I wrote down every single one, I wouldn't have enough room!
Here's to freedom!!