Name: Rowan
Breed: Beagle
Gender: Male
Age: 2 Years Old
Location: Los Angeles Area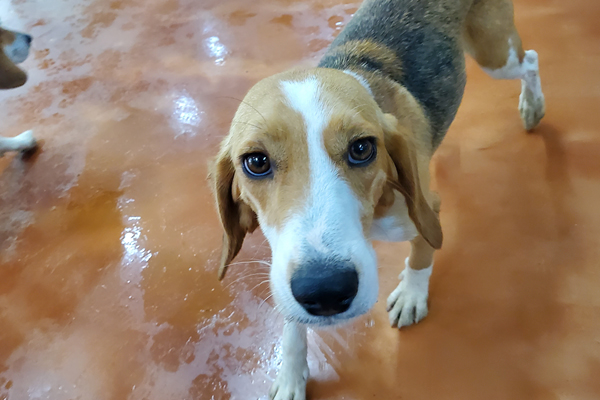 Hi I'm Rowan!
You may also know be my other names: 'Good Boy', 'Cutie Patootie' and 'Look At Your Face I Just Can't Even'!
I was just rescued from a horrible animal testing facility by some amazing people in South Korea, and now that I'm here in the City of Angels, I'm looking for an angel of my very own.
Now that I'm free, I'm gaining confidence every day! I love people and have even made some animal friends. I like to play, and enjoy walks, and am looking forward to the day I have humans I can call mine!