Name: River
Breed: Labrador Retriever
Gender: Male
Age: 6 Years Old
Location: Los Angeles Area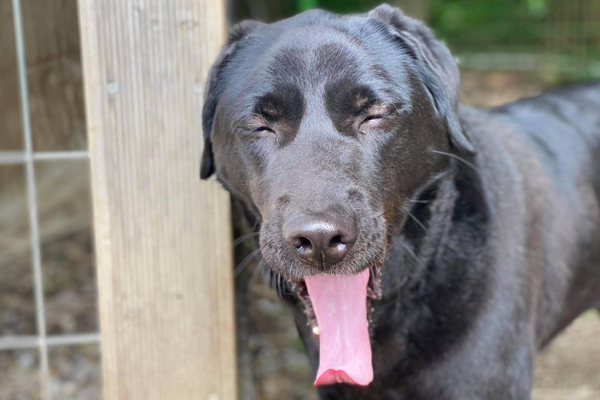 My name's River!
It's crazy to think Lucy and I have been with each other for 6 years, but it honestly feels a lot longer. We've been through so much in those 6 years that we've become each other's backbone. We were both used for drawing blood, we both lived in constant fear, and we never knew what it was like to feel loved…until today! Since being rescued, I've gotten more love and belly rubs in the last few days than I've gotten in the last 6 years, I've played until I could hardly keep my eyes open from being so tired, and I've even slept in my own, warm, comfy bed! If this is what the first few days of freedom are like, I can't wait to see what's in store for me and Lucy!