Name: Reagan
Breed: Beagle
Gender: Feale
Age: 4 Years Old
Location: Kingman, Arizona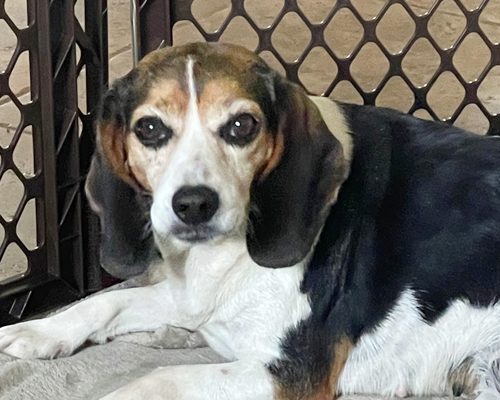 Hi friends! My name is Reagan,
It feels like I'm living in the best dream ever!
For as long as I can remember, I was confined to a cage. I didn't know what a gentle touch felt like and I was constantly living in fear—afraid to go to sleep. What caused this fear you might ask? I was used for animal testing, but I survived!!
One minute I was sitting in my cage, just waiting… and before I knew it, I was being carried to freedom! Now, you can find me playing with my brother in the biggest yard you've ever seen! Oh! Have you ever heard about those things that squeak when you chew on them? They're my new favorite thing, I'm obsessed! And I can't forget to mention how awesome it is to have my own bed to sleep in and to have someone to cuddle with! I never knew what it truly meant to "be a dog", but if this is what it's like, I can definitely get used to this!