Name: Puffin
Breed: Beagle
Gender: Male
Age: 6 Years Old
Location: Phoenix, AZ Area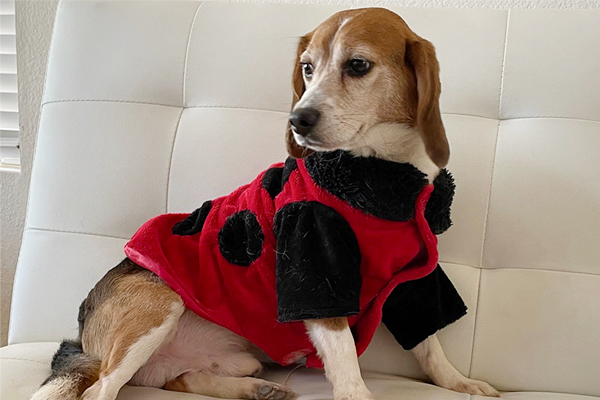 Oh hi! I'm Puffin! What's that? You say you're headed to the kitchen? Don't worry, I'll go with you to make sure those biscuits are safe! And if they happen to drop on the floor, well I'll clean them up for you right away, because that's just the kind of guy I am!
It's been a long time since I felt this safe. I got my start in life as a laboratory testing animal, and I can tell you that wasn't easy. I spent years being afraid to move—being unable to move, really, in the small cage they kept me in. I kept crying, but I guess no one could hear me, because they wouldn't stop hurting me. Until different people found me. Kind people. They lifted me from the scary cage, and my new life began.
Now, I just want to be your friend. My favorite place is in your lap. I'm still learning how to play and chase toys, but with another dog showing me the way, I'll become the dog I was always meant to be in no time. I'm a super pup, and I'd like a super home! Is it yours?