Name: Prue
Breed: Beagle
Gender: Female
Age: 7 Years Old
Location: Los Angeles Area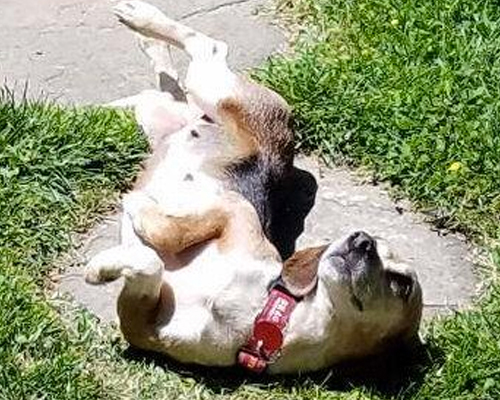 Hello, my name is Prue!
7 years. That's how long I spent living inside a laboratory testing facility. 7 years of not knowing a gentle touch. 7 years of looking at the same walls. 7 years of dreaming for a better life. Those 7 years were filled with a lot of unknowns and fear, as I never knew what was going to happen next. But one day, I was taken out of my cage that I called home for so long for good! I didn't know it then, but my life changed forever!
Because of being cooped up for so long, I love being able to roam free in my backyard! I'm very smart and quick-witted so learning new tricks is a breeze and actually pretty fun. All aspects of my new life are pretty great, but the two things I'm most excited about are finally having warm and cozy beds to call my own and most importantly, having a family that loves me unconditionally! I can't wait to find my forever home… I've got a lot of love to give!