Name: Presley
Breed: Beagle
Gender: Male
Age: 6 Years Old
Location: Los Angeles Area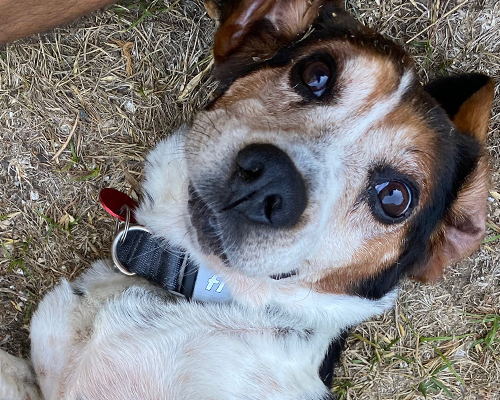 Hi, Hello! I'm Presley!
My life has been pretty tough… for as long as I can remember I called a cold, metal cage my home. Grass, toys, fuzzy beds, friends, love… what are those? These are taken for granted by other dogs, but to me, these are luxuries! I spent 6 years dreaming of the day I would get to experience those things first hand, and today, I can proudly say that I have! I was taken from my cage for the last time, and boy I've never looked back!
You can catch me "hunting" in the back yard—finally being able to follow my sniffer—running around like a crazy man, always having a toy in my mouth, and best of all, cuddling up on the couch with my person after a long day of new adventures!
I'd love to be able to share my new life with you!