Name: Pop Tart
Breed: Beagle
Gender: Female
Age: 4 Years Old
Location: Los Angeles Area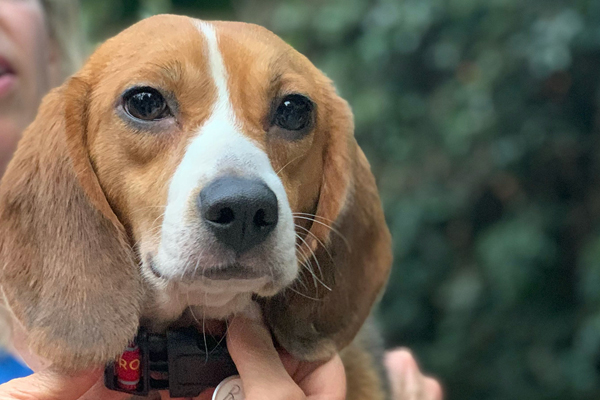 Oh, hi! Pop Tart, here.
If you don't mind me saying, your lap looks super comfortable. And I can't help but notice that it's free. I would love to join you on the couch, there, if you don't mind the company!
You see, ever since I found out that humans are capable of love, I just can't get enough! Most of my life was spent in a cage, and I have a lot of catching up to do. I'm learning how to play, and how to master stairs (I've been very brave!), and I love going for walks. If you have another dog I can play with, and a big backyard, I'll be your best friend for life!