Name: Nigel
Breed: Beagle Mix
Gender: Male
Age: 3 Years Old
Location: Los Angeles, CA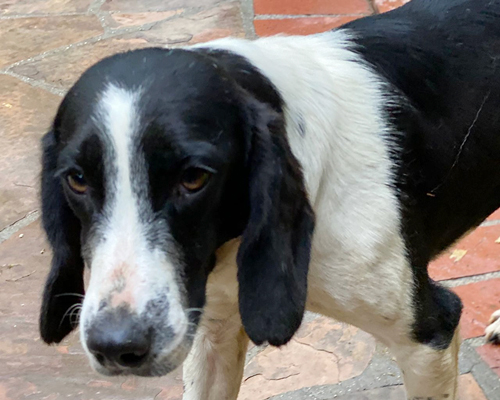 Hi, my name is Nigel!
My life has definitely not been the easiest… I was used in an illegal breeding ring for three years and almost sold into the dog meat trade (#DogsInTheDark). But since I've been rescued, I can't believe everything I was missing out on: tennis balls, warm beds, getting treats for learning some cool tricks, and most importantly, a loving home! I'm eager to please and super smart –learning new tricks is my favorite. Between learning new tricks, you can find me cuddling on the couch!