Name: Muffin
Breed: Beagle
Gender: Female
Age: 4 Years Old
Location: Los Angeles Area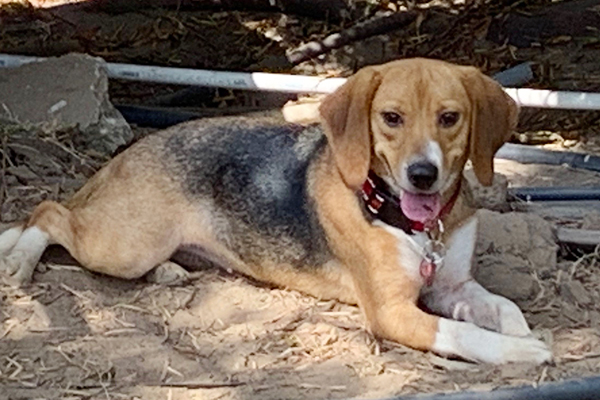 On your left!
Hi! My name's Muffin, and it's wild to think anyone ever managed to catch me long enough to put me in a cage. It's hard to imagine anyone wanting to do that to me and my friends at all, let alone test on us while we were in there. But some nice people rescued me from the animal testing facility, and now I'm making up for lost times.
I love running around, chasing my friends, and being chased, and just hanging out in the backyard. I spent so long being afraid of humans and the pain they caused me, that I'm still learning how to trust them, but my amazing foster mom says I'm making great strides each day. I like to cuddle up on the bed with my foster brother, and I gotta say it's pretty nice to feel loved. I feel safe and loved for the first time in four whole years. If you want to be my friend, too, I think that'd be pretty great!