Name: Missy
Breed: Beagle
Gender: Female
Age: 7 Years Old
Location: Los Angeles Area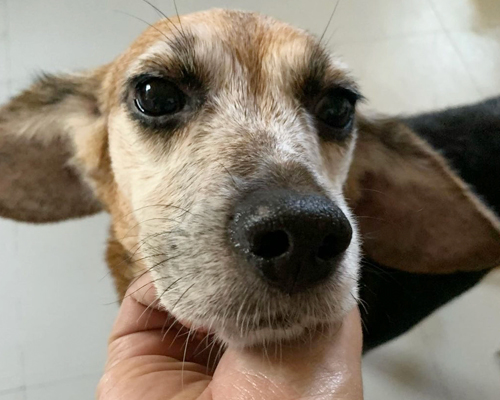 Hi! How are you? My name's Missy!
It's crazy to think the first 7 years of my life have already passed me by. I couldn't do anything about it though… my life was at the hands of the laboratory testing facility. I can't even put into words everything I've been through and seen, no one would believe it—but I promise you it happened. My life has been a roller coaster ride to say the least: 7 years of being locked away to being as free as a bird!
It's pretty amazing, isn't it? I survived!
Freedom has taught me a lot. Like if I look cute (which isn't hard for me to do), I pretty much get anything I want! I can lay on the couch, the big bed, get new toys, and, if I'm really lucky, I can even get some yummy treats! I still have a lot to learn, but it won't take me long!
Adventure awaits! Do you want to come with?