Name: Mikey
Breed: Beagle
Gender: Male
Age: 7 Years Old
Location: Los Angeles, CA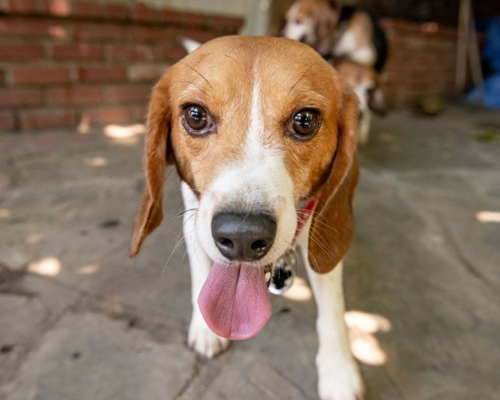 Hi, I'm Mikey!
Have you been looking for me?
If you've been searching for someone to share adventures big and small, who won't judge your wardrobe or correct your grammar and will stick by you through thick and thin, look no further: I'm your good boy!
I've been looking for you, too.
I just got out of an animal testing laboratory after seven long years and I'm still a little skittish, but I'm already loving gentle pets and scratches and I'm learning to walk on a leash, and I'll follow you everywhere.
I'm looking for someone to trust and give my heart to, someone to help me learn about this whole new world I'm in, someone to just let me be me.