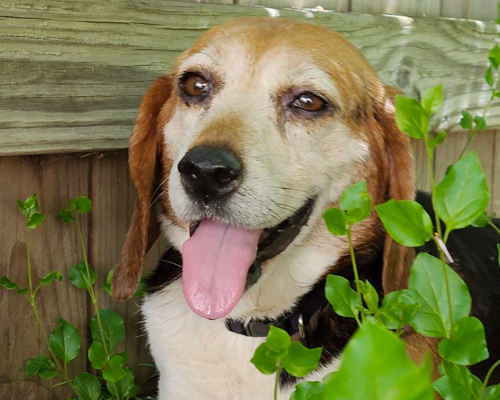 Meet Merri,
She was abandoned in rural Indiana, where she was found hungry with her bestie Bliss. They are a bonded pair who seem to have never known care or love.
They were found wandering around and completely covered in ticks. Merri was a mess, very scared and hiding.
She is now finally coming out of her shell and is a very sweet and calm beagle girl, who likes to rest under the lilac bush and enjoy her new life.