Name: Mara
Breed: Beagle
Gender: Female
Age: 7 Years Old
Location: Los Angeles Area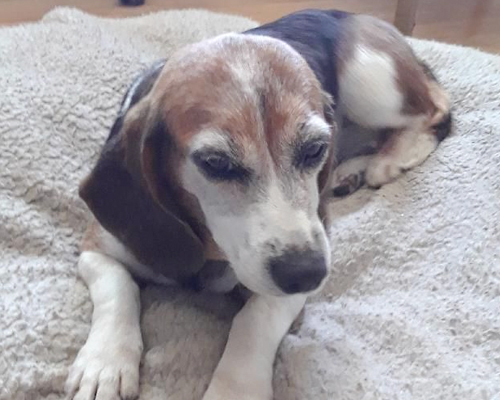 Howdy! My name's Mara, what's yours?
I can't wait to meet you! I've got a lot of interesting stories to tell you—some you probably won't believe. Whether that be living in a cage for 7 years or never experiencing a gentle, kind human touch. Crazy, right?! My life has definitely been rough, but I promise it's a whole lot better now! I was rescued from a laboratory testing facility and have been living the dream ever since. I have the freedom to run and play whenever I want, I can sleep wherever I please, and best of all, I'm safe, free, and loved! It's the greatest thing since sliced bread! I'd love to share my life with you! Oh, I've got a lot more stories to tell too, can I share them with you?