Name: Juniper
Breed: Beagle
Gender: Female
Age: 4 Years Old
Location: Los Angeles Area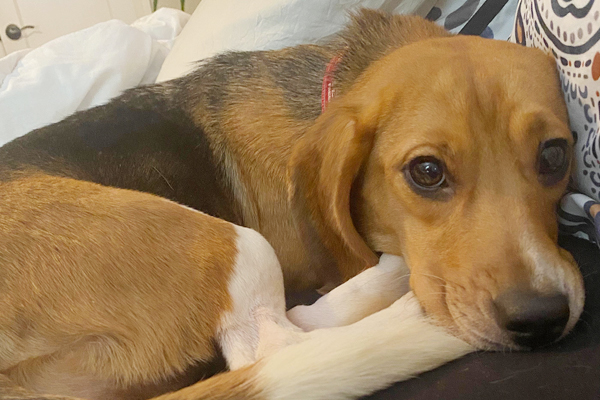 Juniper, here!
Very pleased to meet you. I know it's hard to tell from my sweet face, but I had a difficult start to life. There's a lot I'm still trying to forget, but I remember the fear. The helplessness. Wanting the pain to end. I spent my life in an animal testing laboratory, but the people who saved me promised me a better life.
Since I was rescued, I've met and snuggled with all sorts of people, of all ages–a few that are barely older than I am! I've met quite a few dogs, too. Though I'm still learning to trust, my personality is beginning to bloom, and I just have so much love to give.
Will you be my family?