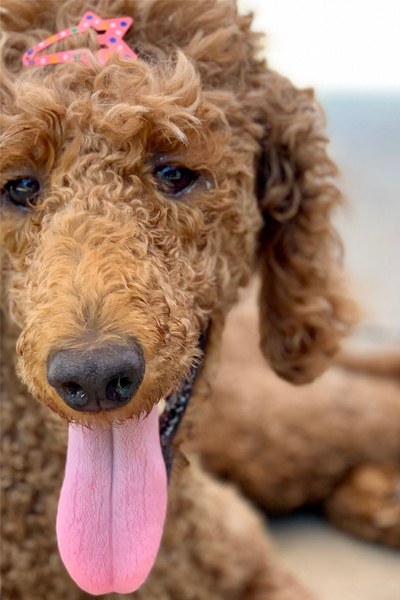 Hey, I haven't met you
So this sounds crazy
My name is Joanna
Adopt me, maybe?
I like to play fetch!
Do you like to throw balls?
I like to eat.
Can you buy me food?
Favorite TV show: Ms. Fisher's Modern Murder Mysteries (for the clothes and makeup)
Favorite Food: Pasta and peanut butter
Date Night: Long walks are okay but I prefer drinks on the patio
I'm working on my dream of being an IG influencer; think "accessories and bling"!
Just looking for someone to love with all my heart and soul.
You, too?