Name: Hulk
Breed: Beagle
Gender: Male
Age: 6 Years Old
Location: Southern California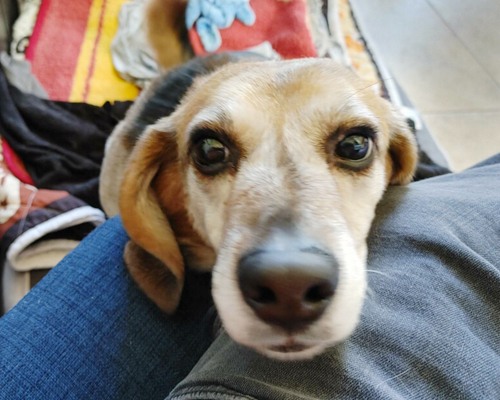 Hi! I'm called Hulk but I don't get mad and I don't turn green!
I spent the first six years of my life in a cage as a laboratory test animal, but I'm now settling in to living life in a home with soft beds and yummy food!
I'm learning to go for walks on a leash and I've already decided that tummy rubs feel wonderful!