Name: Hannah
Breed: Beagle Mix
Gender: Female
Age: 7 Weeks Old
Location: Minnesota area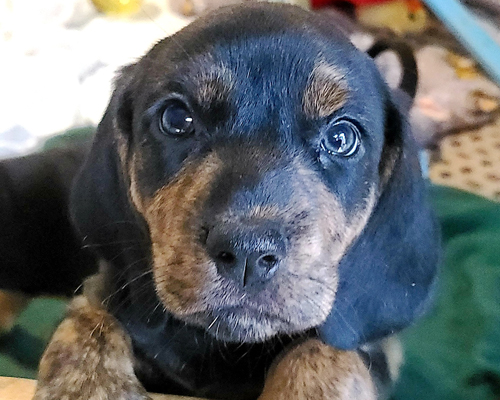 This is Hannah!
Hannah, oh Hannah. Curious, sweet and a little shy, she really is a mysterious little sweetheart. When she is feeling brave, she meanders about like a little beagle sniffing things out. Even though she gets a little shy, she is really happy and ready to play at a moments notice!
Sweet Hannah is ready for new adventures and a safe forever home.