I was hurting for a long time.
I had huge tumors that touched the ground.
It was hard to eat or go potty, my skin hurt too but I couldn't scratch it.
I felt like giving up.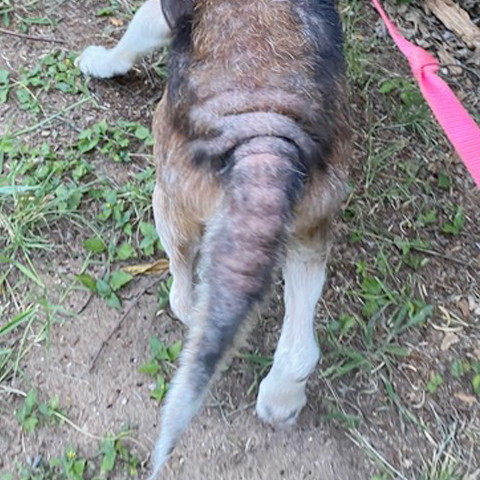 But then I was saved.
At first, I wasn't sure what was happening.
I was scared, but I felt love and trust.
It was because of YOU, that my rescue was possible.
My rescuers say it has been and will be a long road.
There are lots of tumors, even more to get out, we are going little by little.
The skin infection is getting better and my broken teeth were taken out.
I feel better now.
I can have a real life.
MY NAME IS BIRDIE AND YOU SAVED ME.