Name: Gidget
Breed: PitBull Mix
Gender: Female
Age: 10 Years Old
Location: Cleveland, OH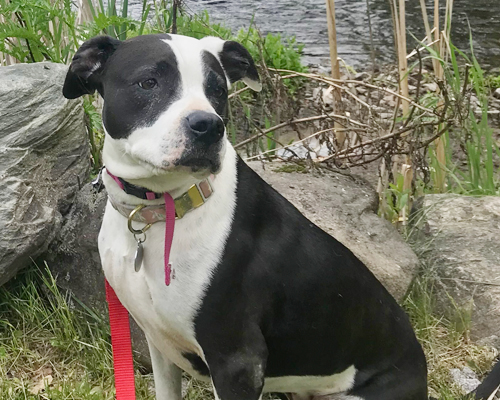 Meet Gidget!
This beautiful 10-year-old girl is the definition of a "man's best friend!" She will play fetch for as long as your arm can handle, enjoys any and all types of exercise, and just simply loves to be loved! She never wants to be alone. Whether you're going for a long run, driving, or just lounging around at home, she'll be right there with you. Especially if there's fireworks or thunder… there will be a dog in your lap looking for love and comfort!
Gidget's ideal home would include structure/stability, a large fenced in back yard where she can run, constant exercise (as it calms her) and people who are ready for lots of love and kisses!