Name: Fruit Loop
Breed: Beagle
Gender: Male
Age: 4 Years Old
Location: Los Angeles Area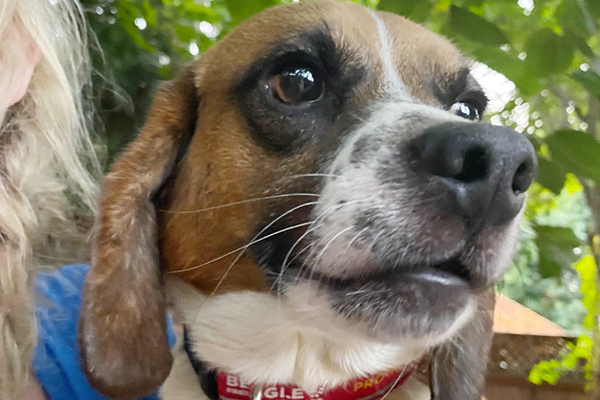 Hi, my name is Fruit Loop!
My life hasn't been easy, but you wouldn't know it by my goofy personality. I spent my life in a cage until now. The moment they opened that cage door, and I saw all that grass, and all those two- and four-legged friends, I thought I must have found heaven. I sprinted. I sniffed–there were so many new smells! I played for the first time. I met so many nice people, and I made them all laugh! I was held, and loved. I'm still getting used to this being a dog thing, but I'm loving every moment!
What's your name? I can't wait to meet you!