Beagle Freedom Project is dedicated to rescuing survivors of animal testing and other forms of abuse, and keeping these animals safe is our #1 priority. That means doing everything we can to reduce their risk of being lost, stolen, or otherwise separated from the loving families they've waited so long to have.
Because of the cruelty these dogs have experienced, many are at increased risk of fleeing or hiding when startled in noisy or unfamiliar settings. In addition, some laboratories cut the vocal cords of dogs to keep them quiet, leaving them especially vulnerable when lost as they are unable to bark for help.
To help keep our animals safe, BFP provides all dogs with modern GPS tracking collars and pre-registered microchips at no extra cost to our fosters and adopters. We've been among the few organizations to invest in both of these important safety measures as a standard part of our rehoming process. That's why we're excited to be part of the Fi Smart Dog Collar Rescue Program!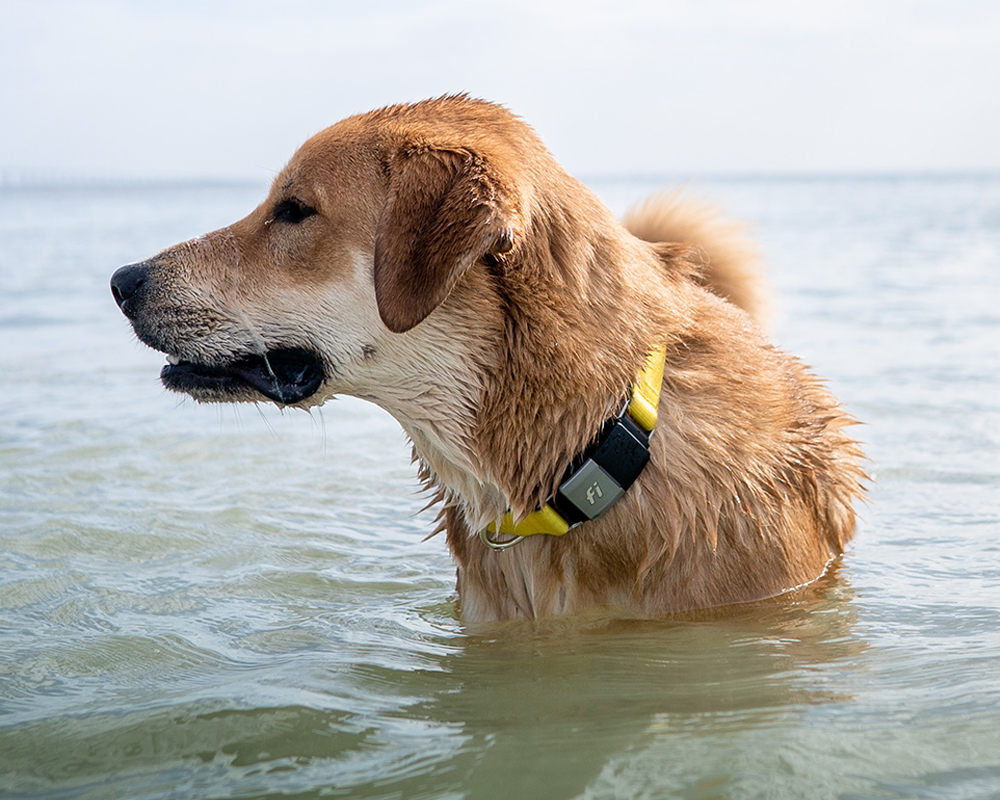 BFP x Fi: Keeping families together
Fi (pronounced like "Fido") works with BFP and an extensive network of other rescues to provide GPS-enabled smart collars that help monitor a dog's location via an easy-to-use smartphone app. All BFP adopters get free access to the app for a full year ($149 value), on us!
*Want to try Fi for yourself? Enter code BFP25 at checkout to get $25 off. Each time the code is used, Fi will also donate $25 to BFP!
Here's why Fi is the official collar of BFP
⏱️ 24/7 peace of mind
GPS tracking: Monitor your dog's location 24/7, geofence your backyard to prevent escapes, and keep an eye on dog walkers.
Lost Dog Mode: When activated, Lost Dog Mode provides live tracking updates every minute and triggers a red pulsing light on your dog's Fi collar to help spot them at night or in low-visibility conditions.
LED collar light: Turn the collar light on/off and customize the color for safe nighttime walks.
💪 Reliable & durable
Unmatched battery life: With up to 3 months between charges with regular use, Fi has the longest battery life of any tracking collar on the market.
Extended cellular coverage: The LTE-M network has 20-30% more cellular coverage across the US than the regular 3G/LTE networks.
Durable design & 1-wear warranty: Fi collars are chew-proof, waterproof (saltwater tested!), and generally dog-proof.
🏆 Trusted & recognized
Widely used: Fi is trusted by half a million users nationwide, with the average American only a mile away from a Fi collar. The app's emergency recovery feature has been used over 200K times to find a lost animal.
Industry leader: In 2021, Fi was named one of TIME's Best Inventions and PCMag Editor's Choice for GPS dog collars.