End Animal Testing!
In 2021 the animal testing industry was exposed in a massive way. While Beagle Freedom Project has been busy educating, liberating and legislating for years, the attention that the media gave to the horrific experiments done to beagles by the NIAID / NIH finally brought attention to the archaic, unethical industry we have been battling for so long.
There are many layers to the animal industry onion, and when you pull them back you find things you could never imagine.
Dogs used in animal testing have no identity. They are tattooed with a federal ID number in their ear or both ears so they can be tracked and identified. This is all they are known by. They have no name. This is not only done for purposes of keep track of the dog but it is also done to create separation of any emotional attachment between the people testing on the dogs and working in the lab and the dogs. A typical tattoo is a series of letters and numbers, but some "people" in laboratories think it's funny to even further objectify and demoralize these poor dogs by tattooing a smiley face in their ears!
We have rescued several of these dogs from the the this very place: you know it… household name Abbott Laboratories in Chicago, Illinois.
Not only were the employees so sadistic that they tattooed a smiley face in the ears of these dogs before their release, but they changed the digits of their numbers and letters so that they could not be identified.
This is the same facility that in 2012, used 1,286 dogs for testing, 741 of whom were used in Category "D" NUMBER OF ANIMALS UPON WHICH EXPERIMENTS WERE CONDUCTED INVOLVING PAIN OR DISTRESS TO THE ANIMALS …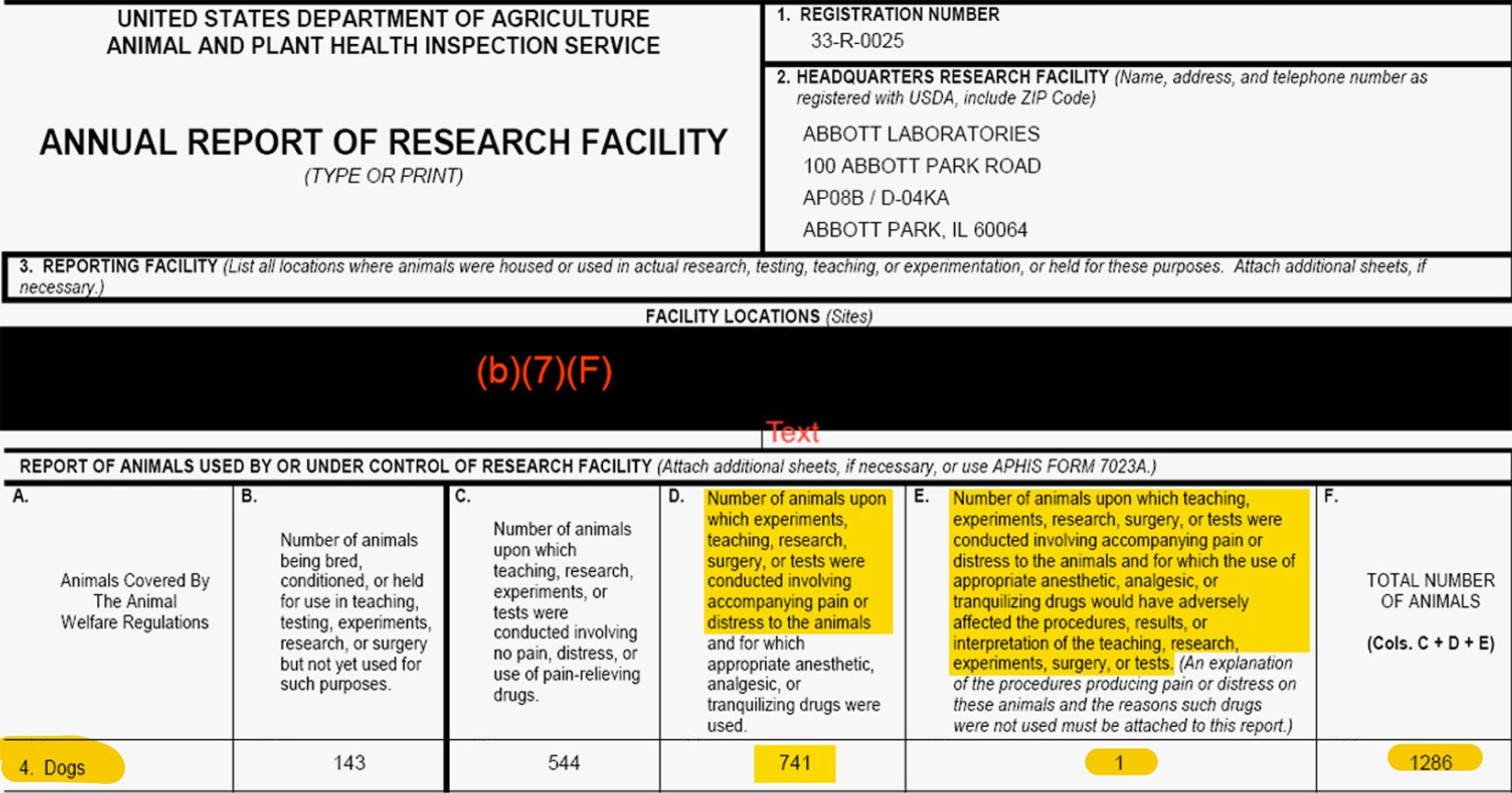 This is also the same facility where a dog was found dead in their cage having suffered after a reaction from a toxicity experiment.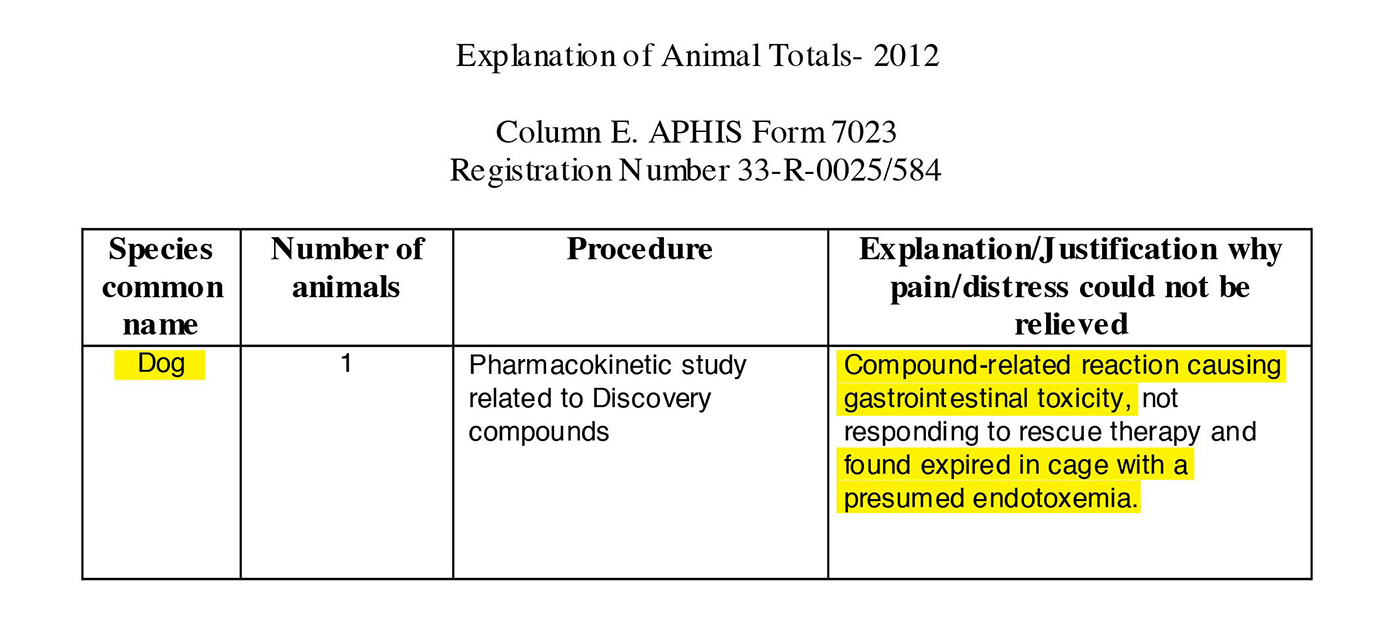 THIS IS THE SADISTIC FACE OF ANIMAL TESTING AND THIS IS WHAT YOU ARE HELPING US TO END WHEN YOU DONATE TO BFP.
Please help us as we campaign against this in 2022 and Begin our Open Cages, Naming Names Campaign.
Abbott Labs is on our shortlist!