Name: Dax
Breed: Beagle
Gender: Male
Age: 10 Years Old
Location: Los Angeles Area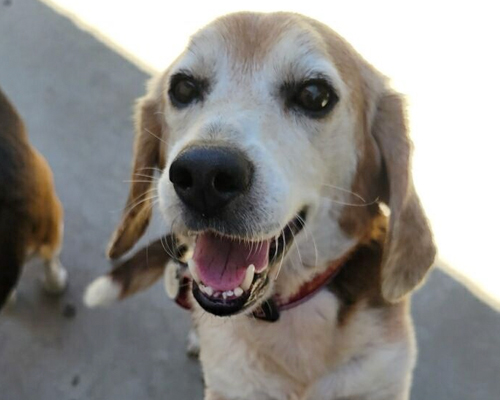 Hi, my name's Dax!
I don't look like it, but I'm already 10 years old. I know, I know, I'm just as handsome as ever! But believe it or not, I spent my entire 10 years of life in a laboratory testing facility getting some unimaginable things done to me. It was very hard, but I took one day at a time and never lost hope! Look at me now… 10 years old and free!!!
I still have a lot of living to do and I must say… I think I'm adjusting pretty well to freedom. I found out I LOVE to play with other dogs! Getting the zoomies, sharing toys, and even cuddling up on the bed—it can't get better than that! I've even learned that people are pretty cool! They give me all the belly rubs I could want, yummy food, and even share their bed with me. Free life is the best life!
My dreams finally came true and I'm looking for someone special to share it all with.