Name: Dahlia
Breed: Beagle
Gender: Female
Age: 10 Years Old
Location: Los Angeles area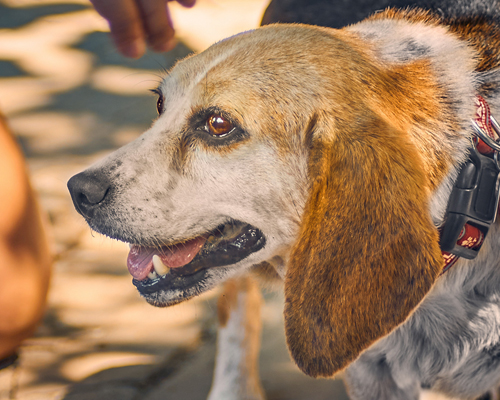 Nice to meet you, I'm Dahlia
I'm already 10 and I've spent my whole life in a laboratory testing facility. It's been very hard and I never thought I'd see this day – BUT here I am and I'm going to make the most of my time!
So far I think I'm adjusting pretty well to freedom, but who knows, the sky is the limit. What I do know: I love playing with other doggies, I have truly never played before and even though I'm a bit older, I feel like I'm 10 years young! And car rides, really, I was so scared to get into that big machine, but then I felt the wind on my face and my ears were back, it was exhilarating!
Plus I am so free now that I get to go in and out of a little door that looks like it's made just for me, so I run into the grass and then I come in for treats – oooh heaven!
This is the stuff dreams are made of and I'm looking for someone special to share it with.