Name: Cinnamon Roll
Breed: Beagle
Gender: Female
Age: 4 Years Old
Location: Los Angeles Area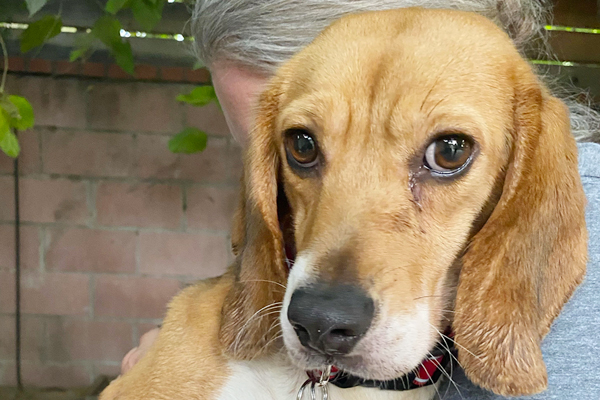 Hi! Cinnamon Roll, here, and aren't I just as cute as a bun? I know what you're thinking—how could a girl as adorable as me possibly be in need of a family? Well, the answer's simple. I spent my life until now in an animal testing facility.
I can't tell you how happy I am to be free! No more small cages, no more painful tests, no more loneliness. Now, I'm just a simple girl looking for a family to call my very own. I'd love a family who will provide me the patience I need to grow into my best self. I'd love a dog brother or sister, and a big backyard where I can chase balls and maybe take in some precious rays.
Would you like to meet me?