Name: Checkers
Breed: Beagle
Gender: Male
Age: 4 Years Old
Location: Los Angeles Area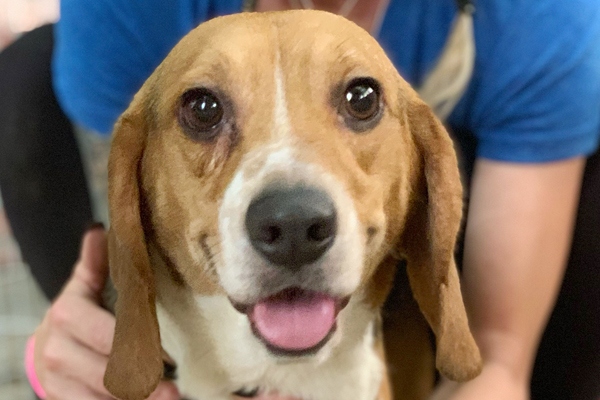 My name's Checkers!
It's crazy to think of how much I have gone through in my young life so far. I spent so many years in an animal testing facility, and now that I'm free of the pain and the hurt and the loneliness, I have so much to catch up on!
I am a very polite shadow. I like to see what's going on, but I try not to get in the way. I love exploring, and I'm learning about this cuddling business, and I think I kinda like it! Oh, and I am expert at finding the bed. You have covers, a nice pillow for me, and maybe a nice person or dog to snuggle with? I am THERE.
Will you open your home and your arms to me?