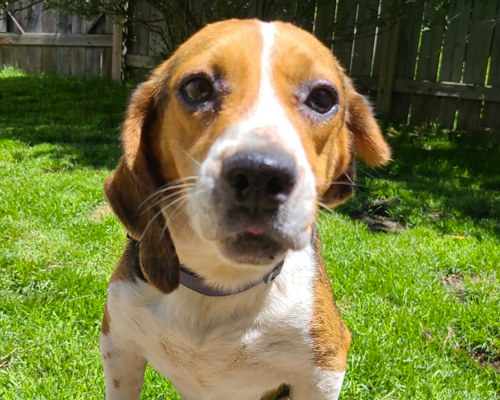 Bliss, Bliss, Bliss,
This sweet girl was abandoned in rural Indiana, with her buddy Merri. They are a bonded pair, uncared for and left to survive on their own.
They were found wandering around and completely covered in ticks. Poor Bliss has part of her ear torn off, looks like it was a fight.
Bliss is still a young and curious little beagle and now that she is in safe hands is letting her true nature come through. Running and playing like a champ, Bliss is a joy to see!