Name: Biscuit
Breed: Beagle
Gender: Male
Age: 4 Years Old
Location: Los Angeles Area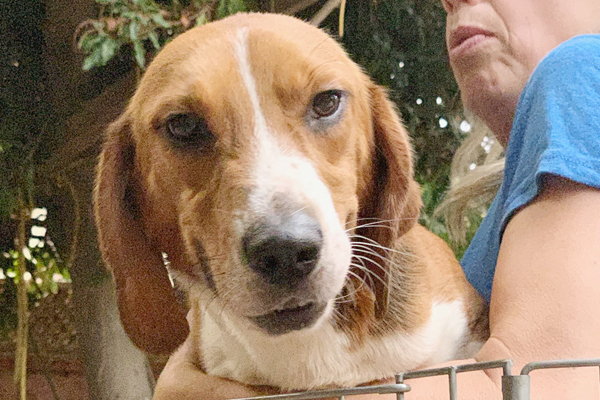 Biscuit, here!
It's pretty incredible to think how quickly one's life can change. One day, I was in a small cage in an animal testing facility, the hard metal cutting into my paws, terrified that every person who passed by would want to hurt me–and the next, I had a warm bed, a full belly, and a loving family looking after me.
I'm still getting used to this life, but so far it's surpassed my wildest dreams. Have you heard about TVs? I love to sit and watch the funny shapes dance! And backyards? There's this thing called grass, and space that I can run around in! And friends, four-legged, and two-legged, and more! It's all pretty wonderful.
Now, I'd love a home to call my own. I'd love a furry brother or sister. And a big backyard where we can run and play. Most importantly, I'd love to know that I'll be safe and taken care of for the rest of my days. In turn, I can promise to love you with the whole of my heart.
Will you be my family?