Name: Biscotti
Breed: Beagle
Gender: Male
Age: 2.5 Years Old
Location: Los Angeles Area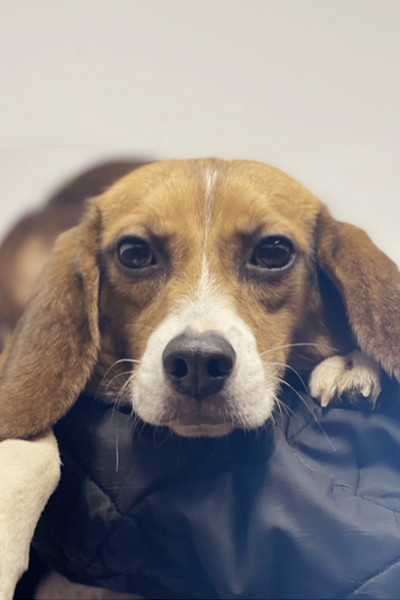 Hello! My name is Biscotti.
You'd never guess that I've spent most of my life in a laboratory. I was kept in a cage all alone. It was scary and lonely. Some friends saved me from that terrible place. Now I get to be free! I'm still learning to trust again and show everyone I'm a good boy who deserves a wonderful life. I love to get attention and treats from friendly humans. I also love other dogs! I may be on the smaller side, but I can run, play, and keep up with all the dogs I meet!