Name: Allie
Breed: German Shepherd
Gender: Female
Age: 2 Years Old
Location: Los Angeles Area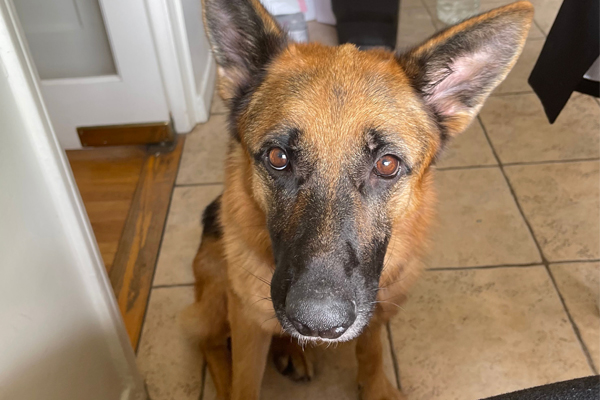 They call me Allie,
I'm only 2 years old, and man, I gotta say, it's been a rough and scary 2 years. People tell me I was a part of something called the illegal dog meat trade (#DogsInTheDark). I know I'm young and everything, but I don't like the sound of that… Luckily, I was rescued before I could figure out what that meant! When they found me, I was a mess, but these nice people gave me a bath and made me feel so much better! Before them, I never knew there were good, nice people in the world because all I ever experienced before was hate. It's crazy what a little love can do—I feel like a completely different dog and I can't wait to find someone/somewhere to call my own! I don't really know how to be a dog just yet so I would love to have another four-legged friend in the home to help me find the way!