Name: Betty Boop
Breed: Beagle
Gender: Female
Age: 1 Year Old
Location: Los Angeles Area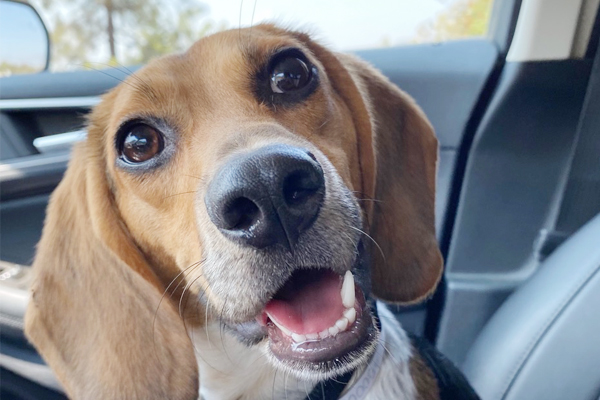 Meet Miss Betty Boop!
This photo is of BB taking her freedom ride!
She's a little spitfire who loves to play with other dogs. She does zoomies with all dogs, large and small and is scared of no one! BB approaches all with love and a glint in her eye. She's got just enough mischief in her to keep you on your toes and smiling. Oh yes, she is also very "cat" like and walks where only cats would dare to walk. She is feisty!!!!